Social Justice Warriors: The Birth
Obama was responsible for resurrecting a dying issue of race relations in this country.  Prior to his 2007 Presidential campaign, no accused anyone else of being a racist.  Well, not unless you ACTUALLY said the N-word or something awful like that.  With the election of one Barack Hussein Obama, a new type of warrior was born.  Social Justice Warriors.
Yes, these Social Justice Warriors were born because anyone who opposed candidate Obama was obviously a racist. 
This set a new standard for behavior amongst Democrats.  This election opened the floodgates for accusatory and inflammatory behavior.
Since Democrats are now the bully, Obama was the principal who signed their permission slip to wreak havoc in the halls.
The divisive behavior grew like a weed.  Instead of the gardener plucking them, he watered them and gave them sunlight.  This gardener chose to pluck, poison and starve the flowers and fruits of the garden.
Social Justice Warriors: The Progression
Obviously, the tactics of Social Justice Warriors worked.  They elected the first black president. Twice.
What else can we accomplish with guilt, accusations, and harassment?
Virtually anything, really.  Anyone can be a racist, sexist, homophobe, xenophone and bigot in the right light.
So that is exactly what they did.  With their new marching orders, they went searching for anyone they didn't agree with and proceeded to put their head on the PC pike.
When one of their own gets fired or denied positions, they cry **insert "ist" term here**.  However, when one of their own lashes out and crosses the line; well that's freedom of speech.  We all remember the Fresno State professor who openly celebrated the passing of Barbara Bush on Twitter.
She didn't get fired or even disciplined for her extremely derogatory remarks.
As a result, she raised her speaking fee.  Turns out the beast is actually a vile goose that lays golden eggs of hate.  Good job, Fresno State.
Clearly, these tactics prove to work time and time again.  Many have fallen to the cry of social justice warriors which has only emboldened them further.
Social Justice Warriors: They've Poisoned Their Own Well
By 2016 the majority of Americans are sick of being accused of racism and every other "ism" thrown at us.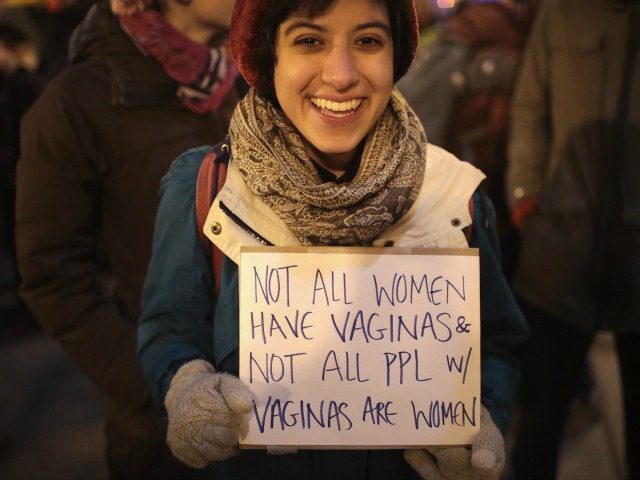 The left has gone so far left (and keeps going) that they have to come up with new ways to accuse people.  New pronouns are made up daily.  Literally, everything is racist or sexist.  Their fight for tolerance has pushed them into intolerance of everyone who doesn't completely agree with their new brand of insanity.
Now, babies shouldn't be assigned a gender at birth.  Well, there are no genders according to the left.  Assuming someone's gender is a violent crime that will not be forgiven.
A new California bill will mandate women seats on the boards of corporations regardless of merit.  Clearly, Hillary lost the election because of misogyny.  It had nothing to do with the fact that is so awful, people would rather elect a complete outsider over her. (Thanks Hillary!)
For social justice warriors, there is no end to the fight.
Social Justice Warriors: Destroying Their Own Mission
Saying everyone is special is just a nice way of saying no one is.
If everyone is a racist, then no one is.  By throwing accusations at everyone, the accusation itself loses meaning.
We are at a point in our society when a liberal throws an accusation, everyone collectively rolls their eyes and says "Of course they are".
Almost on cue, a leftist will throw in the race/sex/orientation/bigot card as if they are reading from a script of hate when they are in an argument.  By responding with this rather than an intelligent response, it further proves they have nothing of substance.
They must rely on guilt to win an argument.
Sadly for them, it's not working anymore.  Social just warriors have become their own worse enemy.  By not knowing when to quit, they have essentially diluted their message to a point that people have completely stopped paying attention.
Instead, they whine and complain to one another since no one else has any interest in what they have to say anymore.  And now, they have lost their targets of accusations so guess what happens next; they turn on each other.
I personally am very much looking forward to the day that they get sick of one another and fade off into obscurity.
Until then, we do what any reasonable adult does with petulant toddlers; we ignore them.