Once upon a time, our grandmothers and great-grandmothers marched for the right to vote. 

Women all over the country wanted more than a life of standing barefoot and pregnant in the kitchen. 

They wanted to go to college,  have a career, make their own money and have an identity outside of their husband and family.
It was a long, hard fought battle; but in the end, we won.  In 1964, the Civil Rights Act Passes giving all citizens of the United States equal rights under the law.  

Granted, overcoming generations of gender discrimination was still a battle fought daily.  However, as I write these words, there is nothing I can't do in this country that a man can.
The transformation of feminism has changed over the past several decades, and to be completely honest, I don't like what I see.  
As a married, gay woman who also happens to be 75% hispanic, you would think I, of all people need feminism in my life. Right?

Sorry, no.  I reject modern-day feminism and here are ten reasons why.
1) There's Nothing Empowering about Modern Feminism
Feminist heads all over the world just exploded.

"Feminism is ONLY about EMPOWERMENT, Lynzee!"
Really?  Then why do Feminist power-houses like Barbara Streisand and Michelle Obama insist that women in this country are so powerless, they can't even decide who to vote for without their husbands?

If modern Feminism is about empowerment, why does California need a law requiring major companies have women on their boards?
Modern feminist decries the patriarchy and the systemic oppression of women by the straight white male.  They have set their laser-sighted target directly on the backs of men as justification why women can't be successful.

Women are stronger, better and smarter than men, right?  If feminists genuinely believe that, their narrative wouldn't promote the concept of women being "less than" while feminism conveniently rushes in to balance the cosmic scales.

Which brings me to my next point:
2) Feminism Deflects Responsibility
Feminist must shift blame and responsibility from their own short-comings to someone else.  

Women aren't responsible for their lack of success.  Rather, men are oppressing women and therefore must be shamed, guilted and coerced into submission because…equality.
When a society must establish a different set of rules, requirements, and quotas for a different gender or race; that is not equality.  That is simply a new type of discrimination against the qualified and talented that's disguised as affirmative action.
This particular point applies to many aspects of feminism.  Just google the "I need Feminism because" and you will see what I mean.  One woman needs feminism because she doesn't get asked out by boys or go on many dates. 

Rather than take the opportunity to do some personal reflection and figure out why the boys aren't asking her out, she uses feminism to deflect responsibility onto men.  Obviously, there is something flawed with men.
3) Selective Outrage
This one really gets me.  Feminists are the loudest and most obnoxious in the room when it comes to pointing out and criticizing issues.
However, I hear nothing but crickets when it comes to the horrid treatment of women and girls in many other countries. 

Feminists fight the patriarchal oppression of the United States tirelessly.  However, these activists can leave their home without a male escort.  They can attend whatever school they like, be whatever they want to be, drive a car,  own a home and even choose their partners. 

So why is it, that women all over the world who cannot have these things get zero support from modern feminists.  

In fact, it seems as though they are apologists to these oppressive cultures because Americans are rejecting their barbaric ways!  
As if turning a blind eye to such atrocities weren't enough, Feminists put advocates for oppressive systems front and center of their campaign.

No thank you.
4) I Don't Hate Men
Shocking, I know.  As a now gay woman who was once married to a man, you would think I hate men but I don't. 

I just don't want intimate relationships with them.  

I do however, acknowledge their strengths and invaluable contributions to society.  To deny otherwise is ignorant, short-sighted and just plain false.
Just because our society operated differently at one point in history, does not mean I need to hold bitterness and resentment to men today.   

Not only that, just because men operated within the socially accepted norms of their times does not make them bad or evil men who want to hurt or oppress women.  
5) Men And Women are Biologically Different
This is scientifically undeniable, end of story.  

Denying this and forcing institutions to accept women can prove to be dangerous.  I'll give you an example:
The first thing that comes to mind is women in the military, or more specifically, women in combat.  If women are in active combat, yes, they have the strength to pull the trigger.  

However, do they have the strength to pull a 200+lbs man off the battlefield if his life depended on it?  Can a woman physically perform the required activities to do her job and ensure the safety of those around her?  

If so, then let her in.  I have no issues.  If she can't, then I'm a solid no.  This isn't discrimination; this is common sense.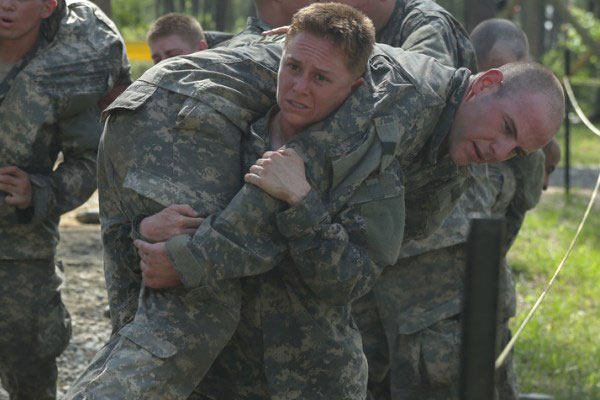 If there are jobs in these fields where a woman can provide value and her life or others' lives, don't depend on her physical abilities, then great. I'm in for that as well.  

I reject this form of feminism because as a woman, I would not want to be personally responsible for someone else's safety if there was even the slightest doubt I could physically perform a task.

There are other ways women can contribute in meaningful ways that don't put others in harm's way just because of progress.  
6) There's Nothing Toxic About Masculinity
Read virtually any ancient manuscript or holy book and you will see an emphasis on the masculine and feminine balance.  

Like all things in nature, balance in the key to survival.  Therefore, criminalizing masculinity to promote your superior vision of feminism is detrimental to society. 
Do you remember at one point it was discouraged for boys to cry? 

Feminism has completely flipped the script to the point where now "boys being boys" is a bad thing.  That is unless you're a girl who wants to be a boy, then knock yourself out.  Toxic masculinity doesn't apply to you.
7) I don't Need the Validation of Feminism to Make Something of Myself
Women have been overcoming obstacles and accomplishing great things for thousands of years. (Marie Curie anyone?)  Yes, early feminism helped open up the path for ambitious women to pursue their dreams, but now those obstacles are gone. 

There is nothing stopping a woman from becoming a doctor, a scientist, a lawyer or even President (as long as you're not Hillary *shudder*).

So why would I need feminism to tell me I can?  I don't and neither do you.  

In reality, feminism highlights and emphasizes all the ways women are "less than" or oppressed more than anything. 

Thanks but I already knew I didn't need a husband to make my own decisions, Barbra Streisand.

And for women who do form decisions with the help of their husbands or partners? So what!  Just because some women have healthy and mutually respectful relationships does not mean it's an insult to feminism.  
8) I'm Not Angry And Bitter
I'm sorry, but it seems like all feminists have evolved into confrontational, angry, bitter and resentful people.

Why are you so angry?

Maybe instead of focusing on what everyone else is doing and how you disprove, you should work on improving your own life.  

If a company doesn't hire you because you're a woman, go work somewhere else!  Why would you want to work there? It sounds like an awful work environment, and I'm sure there are plenty of other companies you would be happier working for.

Rather than being angry and bitter over a perceived injustice, walk away and find a situation that is better suited for you!  Why harbor and stew over something?
Personally, I don't want to live my life as a perpetual victim.  I'd much rather choose to be happy, let go of the things that don't serve me and strive to be the best me. 

This can all be accomplished without a cheering squad of hostile, shaved head, hairy armpitted, overly pierced and blue haired activists making sure I'm aware of all the ways I'm oppressed.  Hard pass.
9) Feminism Isn't Progressive, it's Regressive
If your activism involves antics that are so outrageous and cringe-worthy that people stop taking you seriously, it's time to reevaluate your mission. 
The #MeToo movement along with #BelieveAllWomen has hurt the feminist mission more than it has helped.  By encouraging women to use assault and rape accusations regardless of proof, damages all credibility.  The result is more skepticism and doubt to any claim as opposed to what they wanted.  

The Kavanaugh circus made this worse by showing that feminists are willing to sacrifice their own in their attempt at political gain. 

Their quest to destroy the man who potentially posed a threat to their reproductive rights put several women and even young girls in danger.
Feminists have proven they are willing to lie, destroy, and disrespect anyone in their way.

Last, The Future Is NOT Female
Sorry, Kirsten Gillibrand.  The future is not female.  The future is not intersectional.  

If we want any hope for a prosperous future, the future needs to be men and women complimenting one another like they always have.

Overcoming the stigma that one sex is superior to the other is exactly what early feminists fought so hard to change.  Now, modern feminism is promoting exactly that.

Feminists have become the monster their grandmothers fought against.

I for one want to live in a world where no race, or gender is superior to any other.  Each have their strengths. Each have their weaknesses.

By working together to compliment one another is how we make our future brighter.