A Child Living in Fear
How does the child of an immigrant family from Iran feel about this country?

Well here is the story of my family … you decide.
As Armenians, we are all too aware of History and oppression and prejudices.

Our ancestors were massacred by the Ottomans, and yet to this day, it is denied and not recognized.

Did we all make a "Promise" to never forget? Yes, we did. However, the world refuses to remember our losses, our tears.
Now, fast forward to the Bolshevik revolution. Many Armenians fled into what was at that time Russia.

They worked hard, had families, acquired homes only to have it all taken away. How does this happen you ask?

Imagine you are a young child when your home is suddenly invaded by a number of people with covered faces and weapons.

Now imagine they storm your house, go upstairs. You hear screaming, you run to the stairs to see your mother being thrown down by one of those men.

As you are crying and trying to help your mother, those men come down the stairs and declare that everything in the home now belongs to the people. As a child, you don't understand, and you scream at them only to be told that you are not sharing your wealth and that you and your family must now give it all up.

So, you must now start all over.

You must grow up working at a young age, get married, and work long hours into the night sewing. You are doing what you must to feed your young son and while you dream of leaving.

Your husband now has left and somehow you manage to save up enough money to take your child and smuggle him out of the country.

Where to? IRAN.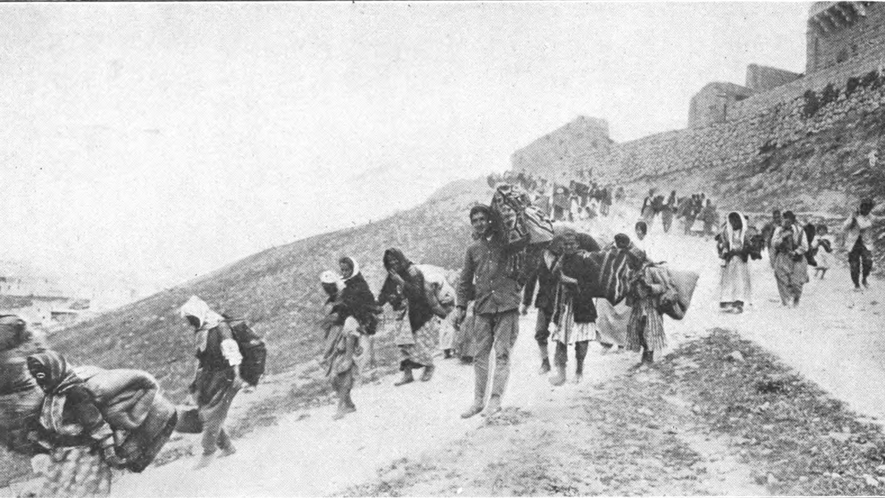 Life in Iran
This son, my father, now is grown. While he is enlisted in the Shahs military, he meets his future wife.

Soon, they get married and have a little girl.

Tensions in Iran, even in the '50s was high. The Shah was westernizing the county too fast. At this time, my grandmother worked at the American embassy and could see the turmoil happening. The danger escalating.

Two years after I was born, my mother becomes pregnant again.

"I will not have another child born in this country," she says.

Desperate and scared, my family flees with nothing but the clothes on their back.

My father, with a 2-year-old child, a pregnant wife, a grandmother from Russia half blind needing surgery and the mother's sister; they secure passage to a land that they had only dreamed of. This land gave hope of starting fresh where they could finally be FREE.
The Land of the Free
I am now 2 years old, playing on the bridge of this ship when I suddenly see that everyone is screaming, cheering and crying.

I run to my mother and father.
"Why is everyone so sad," I asked.
My father looked at me, picked me up and pointed to this grand statue in the water. He pointed to it and said, "We are not sad my angel, we are happy."

"Why?" I asked.

"Because we are now truly free, and no one can ever hurt us again."
Honestly, as a child, I did not understand.

I did not understand why we had to live with our relatives, why my father was going to school every night and work all day.

Why did my grandmother, who was old, had to go to night school to learn English?

I did not understand until 6 years later when my parents came back from a trip they took that day with big smiles on their faces and said,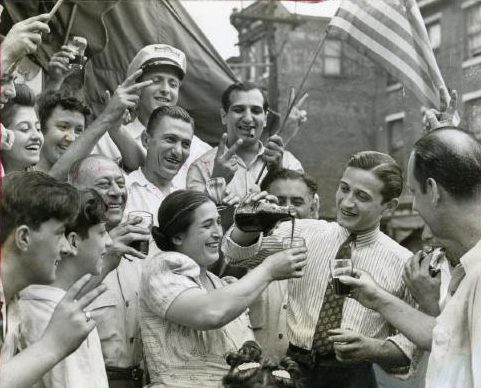 "WE ARE NOW CITIZENS OF THE USA!"
America The Beautiful
I remember when my great aunt and aunt were here on a visit from Iran in 1974 when they got a call from their neighbor.

"You have to come back home, or they will take it all".

We begged them not to go, my father said he will help them to become citizens, but as Armenians, they should not go back.
However, they did and what did they go "home" to?

They took their home, they fired them from their jobs, they closed the Armenian schools, they destroyed our churches.

We never saw them again.
On another visit, my father's cousins came to visit from the USSR.

I remember taking them to a grocery store, you know, something we do every week and don't even think about.

My father and I were halfway down the first aisle when we realized they were not with us. As we went back to the door, I saw them standing there in tears.

"You can just walk in and get whatever you want?" they asked.

It was then that I realized what a shock this must have been to them.

"The shelves are all full, nothing is rationed… is this the way it is all over this country?"
My father now had tears in his eyes as he put his arm around them and said: "This is what capitalism is, this is how we live and it's not just food. It is anything you want as long as you can afford it."

I did not expect their next words:
"They have lied to us our entire lives! How can we go back now knowing what we do?"
They did not go back. My father helped them to become citizens.
There Are Many Like Me
I am not the only one with a story like this one.

Many have similar stories.

Many have suffered through history.

And many like us have learned from our own history. I was a"dreamer" and so were my parents.

They ensured that I would be able to follow my dreams by coming to a country that some only dream of and others have been blinded to believe is evil.
Do we have problems in this country? Yes.

Have I agreed with all its policies? No. There is one thing I will always be grateful for; that my parents made the decision to come to a land like no other on this earth!
How does THIS immigrant child feel about this land?

It is my home, it is my life, and I will die to ensure that it never becomes the land that my ancestors, my parents and I fled.

GOD TRULY BLESSED THE USA.
This week's guest post was submitted by a Closet on the Right community member.  Her wish is to remain anonymous while helping everyone understand the dangers of history and tyrannical governments.  Her hope is that we use her story as a cautionary tale to protect America at all costs, or fall victim to the oppression that has appeared time and again throughout history.