After a heated debate, it looks as though Brett Kavanaugh will be confirmed to the Supreme Court this weekend with a vote of 51-49 or possibly 50-50. If the latter is the case, Vice President Mike Pence will cast the tie-breaking vote. Should that come to pass, it's not exactly a secret what the VP will decide.
After an intense, heated, vitriolic ordeal; the end is near. For half the country, the impending appointment will come as a sigh of relief. For the other half, however…. well, it remains to be seen how they'll react once the vote becomes final.
All that leads to the question of what happens next? Where do we go from here? On that note, a few thoughts.
Your Life Is Not Over
The Supreme Court is not supposed to have this much power or control over our lives. Even if it seems as though it does, it really doesn't even in modern times. The primary function of the Supreme Court is not to legislate. It is to serve as a Constitutional check on power for the Legislative (and Executive) branch of government.
Ask 10 random people in your life what their favorite Supreme Court decision was and Roe V. Wade doesn't count. Odds are, you'll get 10 blank stares. The reason? The average person is barely aware that the United States has a Supreme Court, let alone who's on it, what cases it hears, and what decisions are made.
Beyond that, try asking 10 people which Supreme Court decision has had the most positive or negative impact on their life. Again, Roe V. Wade doesn't count. 10 more blank stares. Mind you, it's not that Roe V. Wade isn't/wasn't a landmark Supreme Court case. It was. However, beyond that extremely well-known case, most people (myself included) simply don't pay attention.
The Supreme Court does have power. Their decisions do impact our lives. However, for the average American on an average day? The Supreme Court isn't really on their mind.
Kavanaugh Isn't Who You Think He Is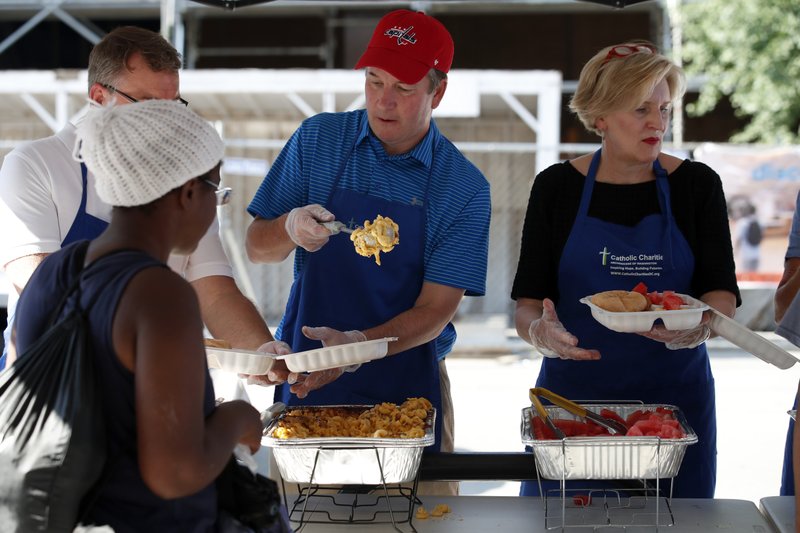 There are a few things that Brett Kavanaugh is; and a few things he isn't. There are also a few things he might be. If you're inclined to believe he's a crazy, alcoholic, rapist: well, probably nothing will convince you otherwise. A well-respected judge? Prior to his nomination, yes. An Originalist? Yes. Right-wing? Sure. Is he on the level of a Clarence Thomas? Yes.
There's no way of getting around the fact that Brett Kavanaugh is a conservative Republican, picked by conservative Republicans, and vetted by conservative Republican groups. That said, he's not the Nazi extremist many are making him out to be.
Does he favor overturning Roe V. Wade? Probably yes, as most conservatives do. Would he? Probably not. The Supreme Court does not get to decide to revisit an old issue just for the hell of it. A law of some kind would have to be created, then challenged, then work its way up the system to the Supreme Court. The Supreme Court would have to decide to hear the case. Then, they would have to decide to rule on it one way or another.
That's a lot of "ifs." It isn't outside the realm of possibility, but it certainly isn't imminent. Nor is it clear that the likes of Kavanaugh and Gorsuch would vote in such a way. The thing about Originalists is that they're very "letter of the law" when it comes to their decisions. This means that the law has to be soundly written and applied, leaving little room for interpretation.
This stands in stark contrast with activist judges (on both sides) who seek to cram square pegs into round holes; making a law fit no matter what.
In any case, should an "overturn" of Roe V. Wade occur, the issue would simply go to the states where they can decide whether or not to keep it. In my opinion, there's nothing wrong with this approach. Let the governors and state legislators decide what is best for their direct constituents; to whom they are most accountable.
The End Is Nowhere Near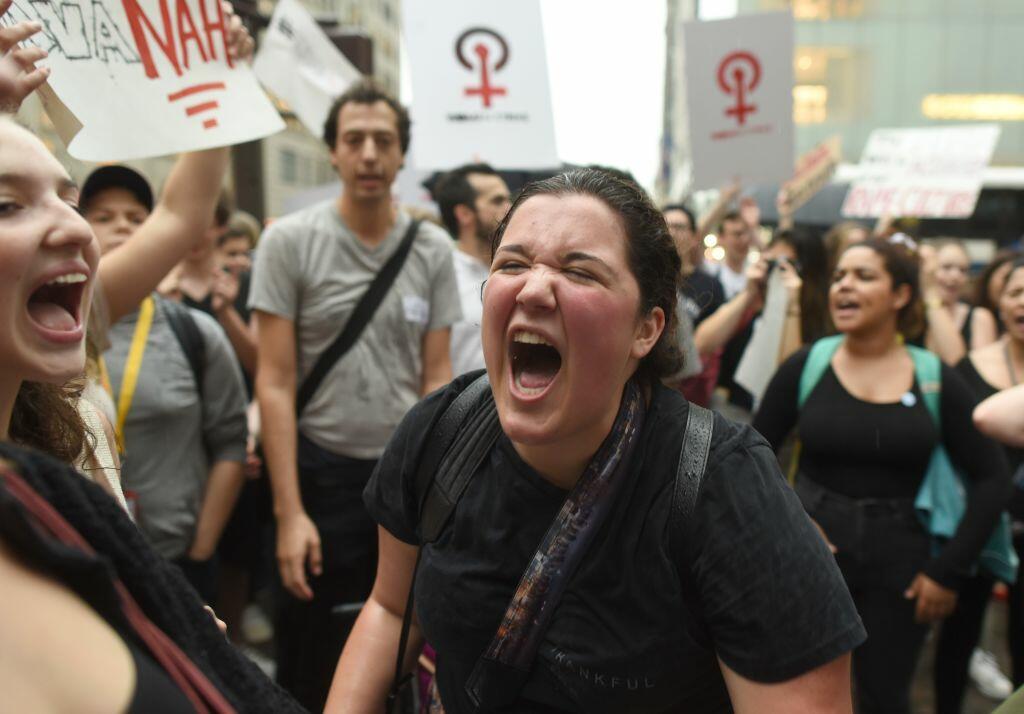 There may yet come a challenge to Roe V. Wade in the future. However, the notion that Kavanaugh will spend his first day on the court taking a red pen to the decision is factually incorrect and absurd on its face. It's as absurd as the notion that this "right-wing takeover" of the Supreme Court will turn women into property, enslave all minorities, and disband democracy.
The frenzy that those on the left have worked themselves into is as dishonest as it is counterproductive to their goals. Have you noticed how the "Trump is a Nazi" rhetoric has died down? Part of that is organic and part of that is planned.
When most of the President's family is Jewish, (or married into Judaism), is BFF's with Israel, deports an actual Nazi, and moves the US embassy to Jerusalem; it's kind of hard to keep up that sort of rhetoric. The "Literally Hitler" crowd has quieted and it's partially because there's no traction to be had with such an argument.
Of course, the extreme left still thinks Donald Trump is literally Hitler. The same way the extreme right thinks Obama is literally a foreign-born terrorist. Both are silly and counterproductive. All it takes is for Donald Trump to, you know, not be Hitler; or for Obama to, you know, not do terroristy things.
A Low Bar
When the bar is set that low, the enthusiasm for any conspiracy theory fizzles. Most importantly, moderates who may otherwise share your views tend to drop off as well. They say "okay, well, this guy isn't really Hitler…. so what the hell are they talking about?"
I know, because I've gone down the "Hillary Clinton is a satanic priestess who eats babies" internet rabbit hole in the past. There's not a lot of substance to be had there. Sometimes these things gain traction briefly. When they don't add up, you're left looking ridiculous.
The bar is being similarly set low for Kavanaugh. All he truly needs to do to quiet the extreme rhetoric is, you know, not declare that all women are baby factories who are owned by men. He'll no doubt receive more attention than most Supreme Court justices (save for the Democrat's love affair with the Notorious RBG), but that too will fizzle. He'll vote on the same ho-hum issues that most Americans don't care about and we'll soon forget all about how he was going to declare that all women were now property with no legal rights.
The good thing is that even if Kavanaugh wanted to decree such a thing (I'm fairly certain he does not), it would mean nothing and he'd be decreeing it to no one. Why? Because the Supreme Court doesn't decree anything. It cannot, and does not go off on a legislative tangent just for the hell of it.
If the country really believed we'd elected "literally Hitler" in 2016, there would be far more resistance to him than the so-called #resistance. Democrats in Congress talk a good game but mostly give Trump what he wants. They vote for his budgets, his spending, and to expand the powers of the Executive branch with regularity.
The #resistance exists on Twitter. It doesn't really exist in Congress.
So, What Happens Next?
What happens next is anyone's guess. How will the extreme left react this weekend? We'll see. I have a feeling it will be neither pretty nor quiet. The behavior of Senate Democrats as well as leftist protesters during this ordeal has been nothing short of laughable at best, and reprehensible at worst.
Apparently sending Susan Collins coat hangers in the mail as a cruel nod to abortion didn't have the desired effect. Or doxxing Senate Republicans. Or screaming about white male patriarchy because that always works. Yes, truly this is the work of sane, well-balanced people and not, you know, crazy.
Mind you, I don't begrudge anyone their right to protest. I just wish their protests were more grounded in reality as opposed to regurgitating hypocritical pseudoscience pop culture psychobabble buzzwords. I mean, it's just sort of silly, that's all.
But it is amusing and the memes are good so, you know, silver lining there.
The right to protest is enshrined in the Constitution. So, whatever they do; Leftist activists should take solace in the fact that having Originalists on the court means that right isn't going anywhere.
I just hope the irony isn't lost on them.